FEATURED FACULTY GET TO KNOW OUR FACULTY
When it comes to our faculty too, only the best will do. Our teaching staff are Ph.Ds. and Post-graduates from India's top institutions – like IIT, IISc, and BITS Pilani. They actively publish papers in international and national journals, and bring a mix of teaching, research, and industry experience. The faculty are extremely accessible and supportive of their working students. For more details on each faculty member, click on their profiles.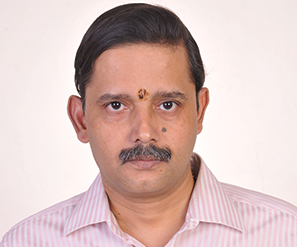 Krishnamurthy Bindumadhavan
Krishnamurthy Bindumadhavan is an Associate Professor and Group Leader of the Management Group, Off Campus Programs at Birla Institute of Technology and Science, Pilani. He is based out of Hyderabad. Prof. Bindumadhavan is a CFA charterholder from CFA Institute, USA and FRM titleholder from GARP, USA. He also holds an undergraduate degree in engineering and an MBA. He has over 15 years of international experience in the banking and financial services industry, including 8 years with Capital One, a top 10 US bank, based out of Richmond, Virginia. In addition to working for a bank he has also worked as a consultant, entrepreneur and faculty among other roles. He is very passionate about teaching and joined BITS, Pilani in December 2014.
Prof Rajiv Gupta
Rajiv Gupta is an Adjunct Professor in the Work Integrated Learning Program at BITS Pilani. His principal areas of teaching interests are Manufacturing Systems, Lean Manufacturing, Quality, and Logistics & Supply Chain Management. He is also involved in courses related to the application of Lean Manufacturing and Quality in Healthcare. Dr. Gupta has been a full-time faculty member at the State University of New York at Buffalo, and the General Motors Institute in Flint Michigan. He has also taught as Adjunct Faculty at Kettering University (new name for General Motors Institute), and the University of Michigan at the Dearborn campus. In addition he has taught at the S.P. Jain Institute for Global Management in Dubai and Singapore, the FORE School of Management in Delhi and the School of Inspired Leadership (SOIL) in Gurgaon. Dr. Gupta has successfully run his consulting business as an International Associate of Tompkins Associates of Raleigh, North Carolina, as well as an independent consultant to automotive and other companies. He has also held the position of Head of Automotive Operations and Solution Design at Mahindra Logistics. Dr. Gupta holds a Ph.D. in Industrial Engineering from Purdue University, an M.S. in Industrial Engineering from North Carolina State University, and a B.Tech. in Mechanical Engineering from I.I.T. Delhi.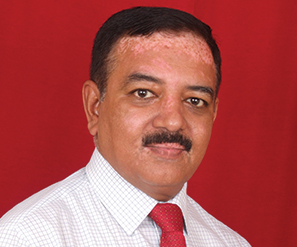 Sandeep Kayastha
Sandeep Kayastha is an Associate Professor in off-campus programs. He completed his MTech from IIT Kharagpur. Prof Sandeep teaches MBA level courses in Operations Management and allied areas, and conducts Management Development Programs for senior executives in the manufacturing industry. Before joining BITS he worked as a faculty member in several leading educational and research institutes of the country. Sandeep Kayastha is an active researcher. His current areas of research are marketing and contract law, workload reduction, simulation, and history of technology.