STUDENT SPEAK WHAT OUR STUDENTS SAY ABOUT OUR PROGRAMMES.
Being a WILP student needs a deep dedication towards meeting the rigorous academic requirements of the programme. Enrolling means studying after work and on weekends. Yet our success rate with respect to programme completion is very high. Because enhancing your qualifications with a degree from one of the country's premier institutions, makes all your hard work worth it. Take a look at what our students have to say about their WILP experiences.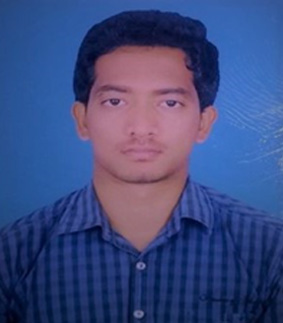 It's a great opportunity to join in BITS-WILP program. I have chosen M.tech in Software Systems specialization in Data Analytics. Program is very useful for working professionals who is thinking to pursue the higher degree as well as to improve their technical skills. These two qualities will help an individual to build their professional career in a different way from others. Me graduate from electrical background does not have the knowledge about Computer technologies and this program helped me to understand the basic concepts of computer and network technologies. As we all know that BITS curriculum will be up to date with latest trends and technologies in the market, the courses will definitely benefit for an individual.

Sarath Chandra

Computer Science Corporation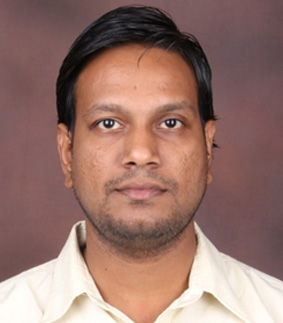 WILP program for M.Tech Software Systems is good. The standard of the course content and the way it is delivered in FLIP mode (Recorded session and live session) is good. State-of-the-art technology usage of WebEx for conducting live sessions and uploading content on the portal for future reference is really helpful for those who missed any sessions. Moodle app for Mobile is good to go through any Quiz and assignment related updates. Students from different backgrounds are knowledgeable and Interactive during the Live sessions which is helpful for everyone. Uploading exam answer sheets on the e-Learn portal for students review and request for re-evaluation seems really good. Administration of Quiz, Assignments are on time. Any doubts posted on the website are replied to by the professors. This course reflects the standard of the BITS Education system. I really enjoyed it, even though it seems tough to manage studies and work at office simultaneously.

V. S. R. K. Ravi Shankar

Ford Motor Private Limited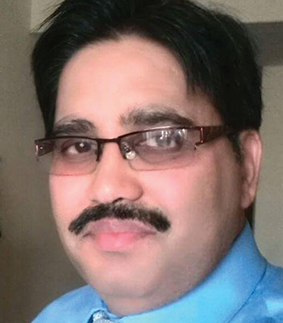 It is one of the best course simulation for the working personnel. The way professors are delivering the matter is really appreciating. As an Asset Management System Engineer I am benefited from WILP course. I am honoured to be part of BITS family.

Ashok Kumar Tripathi

AL QABAS EMPLOYMENT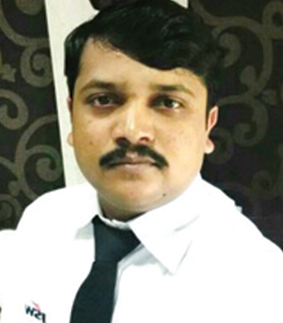 I think BITS WILP is a very nice and effective work integrated learning program with which you can upgrade your skills on current emerging technologies. People already in employment need to upgrade their qualifications while in their jobs. I Believe BITS WILP is perfect as a work integrated learning program. The Program is designed to enable students to apply their academic learning at their workplace and adopt professional practices. Work Integrated Learning Programmes (WILP) are designed to give a unique opportunity to employed professionals in various engineering industries, to enhance their academic qualifications while gaining significant professional experience at their respective organisations.

Rajiv Belur

JWS Steel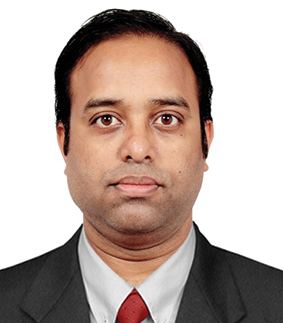 I was looking for a good institute which gives the knowledge on the subject related to Analytics and I found this in BITS, Pilani . The course is well structured covering subjects in detail. Professors like Dr.Rajgopal (OR) , Nayan Khare (Big Data Analytics) not only have tremendous knowledge on the subject but also have a very good understanding about the industry, which helps in co-relating the subject with real world problems.

The program has a well-structured blend of technology and business solutions. The course also integrates with the Harvard Business case study which is a big plus.

I felt the crunch of time while covering all the subject in detail.

Jagadish Panigrahy

Accenture Services Pvt Ltd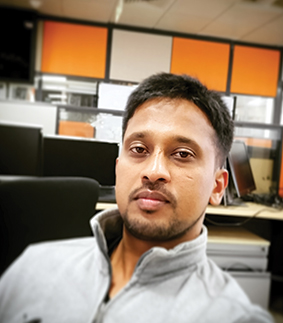 I am a techie from Bangalore with 5+ years of experience. I had an ambition of doing Master's in analytics from a reputed university. I had applied in various countries but then heard about BITS PILANI offering Master's in Business Analytics. I must say this is the best course for those who want to complete their Master's while working. I have completed 1.5 years with BITS. The professors are decent and the course-ware is updated every semester as per latest trends in industry. Thanks to BITS for introducing this course.

Phani Nunna

Siemens Healthcare Private Ltd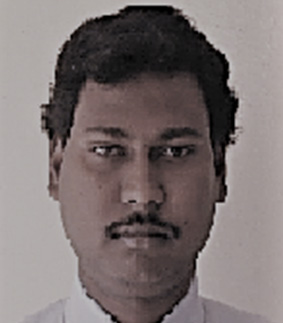 Quality of online class – excellent.
Quality of study material -- excellent.
Quality of lecture – excellent.
Response to any query – excellent.
Knowledge of faculty – excellent
Quality of video during online class – very good.
Timely intimation of syllabus, examination, quiz and assignment – excellent.
Reponse for quiz – excellent.
Response for assignment – very good.
Response for results – very good.
Website of wilp - excellent.

Kallol Das

JSW ENERGY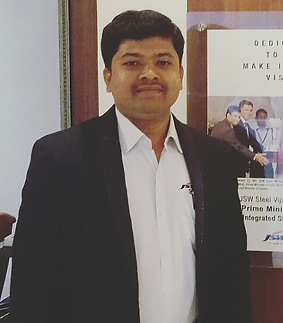 WILP is a well structured program for better career growth. It has good quality faculty with modern teaching techniques. I am happy that I chose this program. This unique program is helping me a lot to improve my knowledge and career.

Mohammad Azeez Mulla

JSW STEEL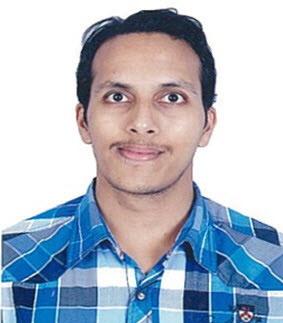 The program is good, the online learning experience is good for the students.
The lecture quality and time duration is also. Lecture help us to resolve the questions raised during the course period.

Sourabh Joshi

Schindler India Pvt. Ltd.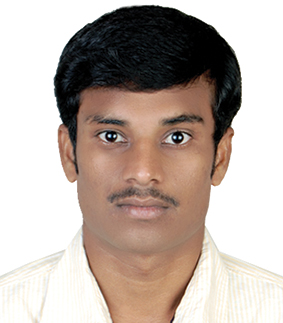 BITS Pilani has given me an opportunity to fulfill my dream of doing masters without disturbing my professional career by providing WILP program. I successfully updated my knowledge and learnt new things. I implemented same on my professional work.

Rajesh Palivela

TestandVerfification Solutions Pvt Ltd
Work Integrated Learning Programme (WILP) at Birla Institute of Technology & Science is a boon and dream come true for the enthusiastic learners who can manage time and devote themselves to the professional course, for achieving their desire / dream of completing masters in technical field, off-campus!

Dhananjay Kundlik

Godrej and Boyce Mfg. Ltd.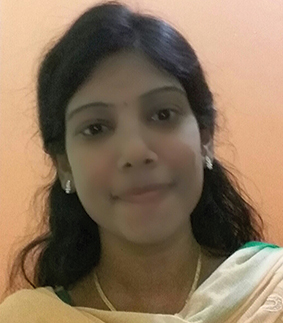 To pursue an MBA was my passion since I graduated from Engineering. As a practising Project Manager at TCS, I chose the WILP, MBA in Consultancy Management at BITS, Pilani, primarily because of its impeccable reputation and the flexibility of the programme. BITS professors were very passionate and knowledgeable about the subjects they taught and very accessible and responsive. I benefited from a wide spectrum of business disciplines, such as consulting, marketing, finance, operations and business processes. I also had the privilege of evaluating the Strategic Change Management course, which gave me an exposure to students cutting across different industries. I would highly recommend the WILP MBA programme at BITS to anyone who wants to balance their career with professional development.

Aishwarya S

TCS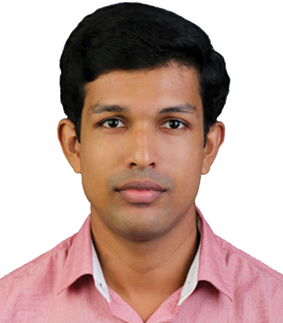 It's been a good experience doing M.Tech from WILP, BITS, though I still have no clarity about the validity of the course as UGC has said no technical courses shall be given in Distance Learning mode. Hope BITS will make arrangements for the authenticity of the course.

I have completed 3 semesters of M.Tech as of now along with my job. I will get a BITS Tag without any career break. Some lectures were conducted on week days which were not possible for me to attend because of work. I could however recover those sessions with recorded lectures uploaded on the site, which was very helpful.

I can confidently say that I have gained a lot of knowledge in my current subjects.

Dany Antony

BTL India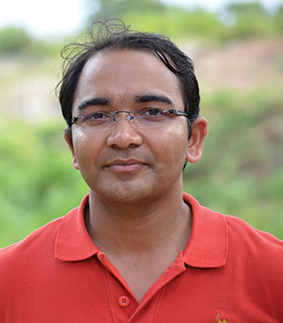 I work for Cisco India (Bangalore). I got the opportunity to pursue Masters (M.Tech Electronics) with WILP from BITS.

We have classes at the Cisco campus every Saturday (9AM to 6PM), I find most of the professors have deep knowledge about the subject along with industry experience. We had many projects which really helped us learn and apply the knowledge at work. The Professors' way of teaching was really great, we clearly understood the concepts in class itself. Professors share study material, mostly their notes as softcopy, and tell us which books to refer to. I feel WILP is equivalent to a full-time course as it has the same syllabus and exam pattern. Professors are up-to-date with latest technologies being used in Industries; sometimes you can take help/get solutions if you are stuck with something at work

Neeraj Verma

Cisco Systems (India) Private Limited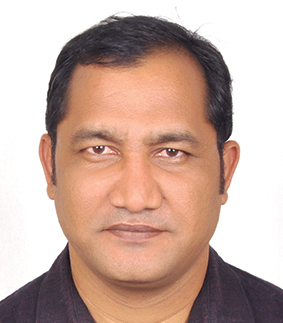 I've got more than I expected from this program. The well-designed curriculum, smooth execution, effective communication and expert mentors are few of the key features of the WILP program that provided me not just a great learning experience but also made it to be possibly productive in terms of making my on-job knowledge and experience cohesive with theories and principles that helped re-structure my knowledge bank and honing skill set to grow myself professionally and personally in the future.

I think BITS WILP is a very nice work integrated learning program with which you can upgrade your skills with the currently emerging technologies along with your work.

Prakash Bist

Honeywell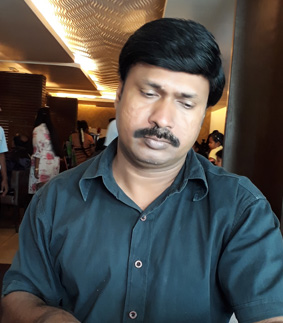 I've been wanting to do an MTech course for quite some time. However, with my 10+ years of work experience in the IT industry, it was difficult to join a regular course. After doing some research, I found out that BITS Pilani is the best choice, especially given that the MTech degree offered by BITS Pilani is widely recognised in the industry.

Girish Shankaran

IBM India Pvt Ltd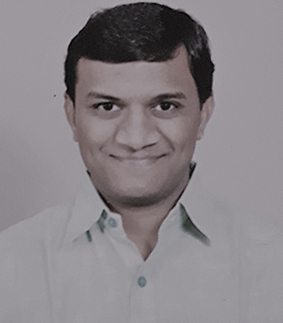 I joined BITS Pilani WILP for its excellent digital teaching methods. The faculty is very concerned about the knowledge and understanding of the course topic during the lecture. They also guide for materials and various resources required for preparation of exams. Further, the technology used is flawless, specifically Cisco WebEx for Live lectures and the LMS like Canvas and Moodle for recorded lectures, study materials. I have attended a lecture on my laptop as well on my mobile without any disturbance. In addition, the technical team maintains an eLearn portal (Taxila) with latest updates. This allows us to pursue our job while doing the course. Lectures are uploaded within 12-18 hours on the eLearn portal and we can refer to them at our convenience. The faculty members are impressive and their communication skills are excellent.

Jatin Parmar

Ishan Netsol Pvt Ltd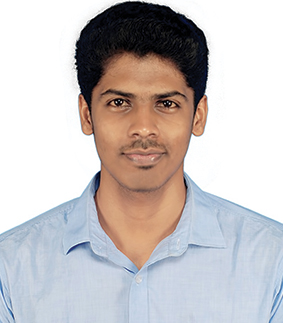 The way the course is structured and the contents are aligned to a working environment is very appreciable. The professional relationship between students and the faculty is very cordial, which gives me the opportunity to excel in my work. It has helped me to grow professionally and personally. The professors are from various domains like full-time lectureship, industry and academic professionals, and industry lecturers. The way the courses are delivered is phenomenal. It has also been a wonderful learning for me outside the classroom since most of my classmates are senior to me both in age and working profession. I definitely advise others to choose this course, not only to get the post-graduation degree but also to achieve their career aspirations.

P Gopinath

Rane Engine Valve Limited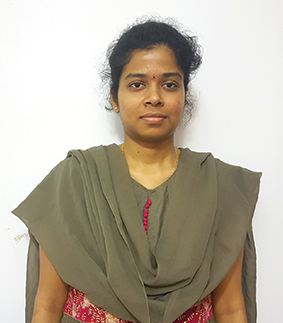 WILP is a very good programme. The course is structured for online work. Lecturers are very experienced professionals. Explanations are very good. There is a prompt response for clarification of doubts. It is a good opportunity to extend one's own knowledge. There are different links for discussion of concepts, posting queries, announcement of important notifications etc. Class recordings are also available if one misses the live lecture. Apart from the above, it also provides a chance for selection of subjects as per interest.

Appana Lalitha

Tech Mahindra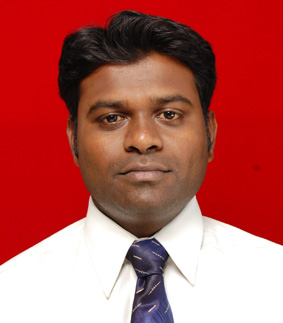 WILP at BITS – Pilani provides a distinctive opportunity for working professionals to upgrade their academic qualifications. The meticulously designed curriculum supports the students to sharpen their skillsets to meet the highly demanding industrial environment. Constant upgrading of technology to communicate with students (like Moodle app, Web-ex live, e-Library etc.) is always on the agenda. The program offers flexible solutions to students who are working professionals, to balance their surging career demands and meeting their academic requirements. The dynamic Lecturers and Professors continuously motivate students to perform to their best. Advance communication of schedules, instructions, etc. through various mediums certainly helps the students plan their activities better. The IT infrastructure is top class. Striving continuous improvement through students feedback sessions is a unique practice, in my opinion. In a nutshell, I would say that WILP courses are conducted in the best professional manner possible.

Am Senthil Kumar

Suzlon Energy Ltd.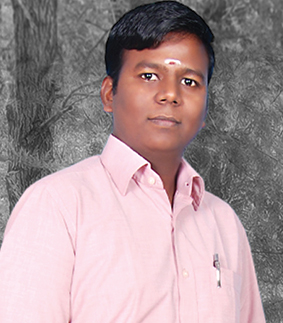 I am grateful for this opportunity to be able to study at BITS. I am really enjoying the programme and have learnt a lot of new things from your course materials. The PPT Course material is simply super! I am a lucky person to study M tech at BITS and that too under legendary professors. The pattern of quiz and examination connects the students and study material throughout the semester. So that there is no disconnect with study materials during exam time. My friend-circle also increased during my time at BITS. I have used my knowledge from the course in my regular work activity and successfully implemented it, and received appreciation from my company's top management. I strongly recommend joining BITS to enhance your knowledge.

Ashok Kumar

Renault Nissan Technology & Bussiness Centre
WILP at BITS is a boon for those who dream of completing Master's in the technical field, off-campus! WILP is structured excellently with relevant academic subjects and topics for learning that apply in a professional working environment. It covers almost all the areas, from specialised engineering practices, finance, behavioural sciences, management, economics, to leadership and functional applications, along with online-laboratory workshops and assignments. The e-Learn library in the portal is an added advantage with abundant valuable articles. WILP envisages the development of working professionals in remote places, with ease of approach through e-Learning. The e-learning pedagogy is designed with simplicity to provide higher levels of academics by appropriate use of the latest technology.

All professionals working in various fields, who have an acumen and interest to pursue higher studies can get acquainted with BITS-WILP. One can be rest-assured of the best experience in e-Learning.

Girikumar Desai

Larsen & Toubro Ltd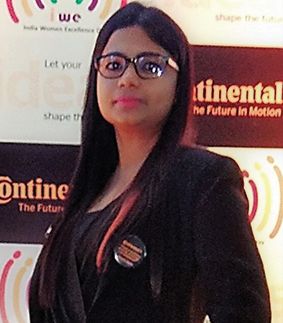 Studying M.Tech Manufacturing Management at Bits Pilani has widened my perspective and has given me an idea of the importance of Manufacturing Management in today's day and age. The faculty and staff are very helpful and are always present to clear our doubts and to lead us in the right path. Having studied here for nearly 1.5 years, my interest in the subject has greatly deepened.

Jyoti Singh

Continental Automotive Brake Systems Ind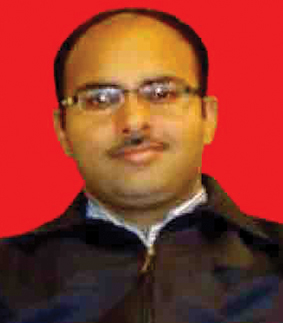 Thank you very much for providing a platform to share the unique course offered by BITS and giving me the opportunity to become a student of M.Tech (Manufacturing Management - 4th Semester). I would like to share the following value addition I received from this Porgramme:

The Courses offered by BITS are very relevant to changing business needs and hence rightly applicable. The Lecture materials are really very well planned and the assignments and exam materials are at par with Global institutions. The flexibility of the Make-up exams really helps working executives during extreme situations and the consistent response from BITS is really helpful.

Rajesh Kumar Dubey

Mahindra & Mahindra Limited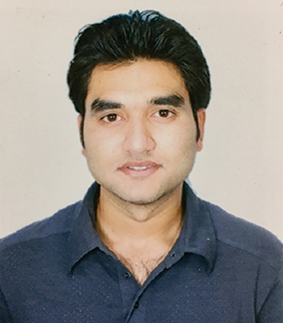 After graduating from BIT-Ranchi in 2005, I began my professional career, keeping in mind that I must pursue my MBA after having few years of experience in the corporate world. Twelve years passed, but due to professional and personal commitments neither did I have time to go for a full-time MBA programme nor for a par- time executive programme as I was located in small city. BITS-Pilani WLIP programme came as a boon for me with its flexibility in attending lectures from anywhere around the world, flexibility in the dates and location for written exams, courseware and professors with in-depth industry knowledge. It has fulfilled my dream by balancing my personal, professional and educational life. I was able to establish time management, team skills to a new level. With industry specific courseware and the brand name of BITS-Pilani, this MBA programme will really accelerate my professional career in the long run.

Kumar Krishna

Gaurishanker Electrocastings Pvt Ltd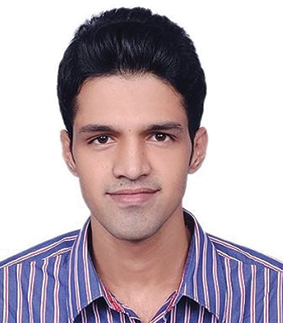 I have always wanted to get a Master's degree, however, I was not in a position to quit my job and pursue an on-campus course. WILP of BITS Pilani gave me the opportunity to fulfill my dreams of getting a Master's degree. The course structure is great and very engaging. In every way the whole course looked like an on-campus course with frequent assessments and engagements with faculty members. The most admirable part of doing a course from BITS is the qualification and quality of its faculty. The two years of doing the course has brought a great transformation in the way I think. It has certainly given a boost to my career aspirations.

Roushan Mishra

Halma India Pvt. Ltd. (Texecom)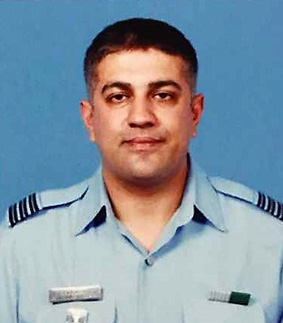 I am on the verge of completing my course and the experience has been truly enriching and highly professional. The course has made me change the way I approach my work every day. The way the course is imparted is as good as classroom interaction. It is as rigourous and keeps one engaged, rather makes one an amazing time manager. However a word of caution, this course is just not any correspondence course that can be handled without involvement and interest, the course is spaced out semester wise in a very graded manner. Subjects like Operations Management and Decision Analysis are a few of the thought provoking subjects that have really benefitted me as a human being. The faculty is exceptionally knowledgeable. They are thorough professionals (mostly Ph.D. Doctors) and keep the course very well planned and timed. I advise all young professionals who cannot devote fulltime studies due to work commitments, to join WILP courses.

Vikram Chhibber

Hero Moto Corp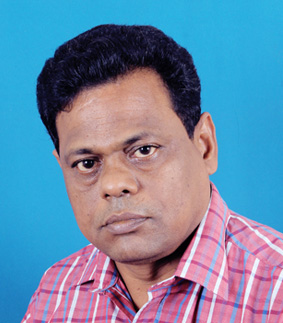 Most of the courses at WILP-BITS are very relevant to professional jobs. I have around 29 years of work experience. They say experience teaches many things. They are correct. But then the WILP course (I took M.Tech QM) taught me how to refine my function, how to shape my company for better business targets. I was preparing assignments for the course but practically I was preparing new strategic plans for my company. The way the entire course is planned has not only given me a Master's degree but also improved my capacity through those carefully crafted teachings. I wish the very best for WILP program of BITS-PILANI. The program really does skill enhancement in the true sense.

Biranchi Narayan Acharya

DN Homes Pvt Ltd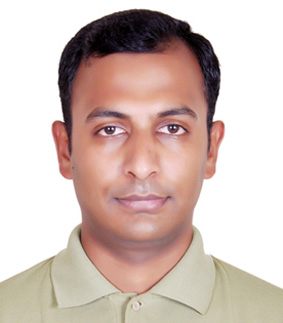 I work for Honeywell and my role has a mix of Technical and Managerial responsibilities. I always wondered if I could pursue higher education which provides a post graduate professional degree for a hybrid mixed of skills needed for my role. When I saw the BITS WILP course content on Quality Management... it was as though tailored to my Technomanagerial skills. The course content was perfect, professionally conducted by faculties through world class IT infrastructure… you won't miss being away from a university campus. I can already see encouraging results of what I have learnt when applied to current projects!

Chandrashekar Thayumanavan

Honeywell Technology Solutions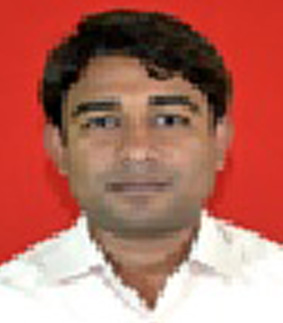 BITS, Pilani WILP is a perfect platform for those aspirants who want to enhance their academic qualification as well as professional competence with continuation of their work. The course curriculum is designed in such a manner that it not only improves the knowledge base but also builds creativity and an innovative attitude. The faculty members are highly professional and deliver their teachings effectively. The BITS WILP e-learning pedagogy is different from other university courses, it follows a highly structured procedure. The methodology involves learning from information, interaction, collaboration and collocation. I express my deep gratitude for the association with BITS WILP, which not only enhanced my professional competency and knowledge but also improved my moral and ethical values.

Sambit Sekhar Swain

Hindustan Aeronautics Limited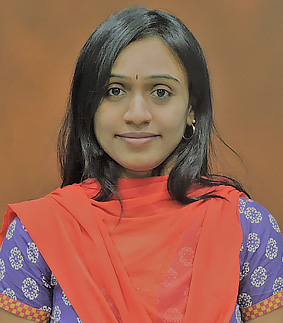 The WILP Program at BITS is a boon for working people who want to specialise in their career at any point of time. As a working mother with 12+ years of experience, I really appreciate the flexibility I had in the WILP_M-Tech (Quality Management) course, which helped me to strike a balance in my job, family and education. The course is very inspirational, energising, brings lots of ideas, with both substantial and in-depth knowledge together with case studies, learning from experience and being practice-oriented. Well-experienced professors and participants with diverse expertise contributed to interesting and focused discussions and exchanges during the classes. This learning has enhanced my knowledge and I'm sure I will reap the benefits of my learning and apply it in my work. My dream of doing my Master's has come true through the BITS - WILP program. Thank you.

Shenba S

Cisco Systems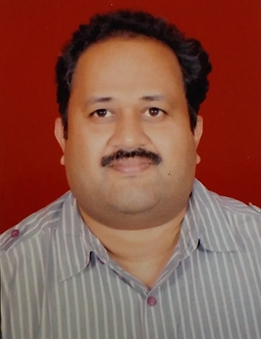 This course is very useful to achieve professional goals like making products more sustainable. I will work more on different new materials (composites) and manufacturing processes to achieve new features and control final product cost. Also in existing products I will initiate value engineering to make products and processes sustainable. The online interactive sessions are very useful for getting clarifications on the use of latest trends in mobile what's app and e-mail. Lab sessions like CNC programming and Flexsim are also very well connected online to physical machines to check the output

Mangesh Anarth

Godrej And Boyce Mfg Co Ltd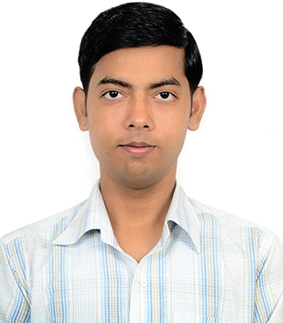 The WILP of BITS Pilani offers all varieties of courses which lead to finding your right passion. There are highly experiencde professors and every kind of resource required to get high skills, like online Labs, quizzes assignments. At the same time BITS WILP doesn't have weird college traditions like mandatory attendance, there is freedom for learning. The best part of WILP, if you can't make time for regular mid semester or final semester you get another chance to attend the exam (Makeup Exams). They conduct feedback sessions from time to time and support you if you have any issues in connecting to WILP or BITS labs, quizzes. Last but not least, I feel the education I get from WILP of BITS Pilani is of very high quality.

Mukesh Kumar

Tata Advanced Systems Ltd.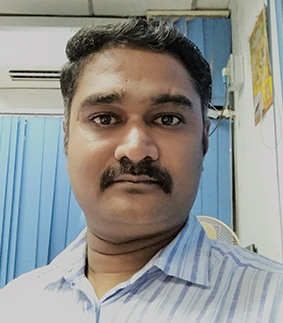 Publishing the online lecture notes immediately after the session is a great support for students who need a clarification. The officials behind the screen give a timely and swift response to any queries. Their efforts and commitment towards ensuring clarity is a huge advantage.

Ramanathan S

Rane Groups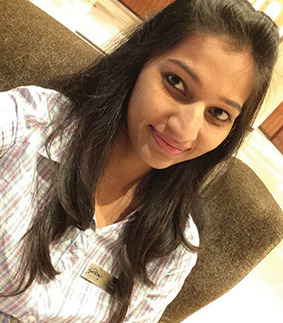 I am privileged to be a part of the BITS University. I find the Course structure for BITS Pilani WILP appropriate in terms of the syllabus and exam patterns. The Lab Assignments and Quizzes are very engaging and educational. The best thing I like about this course are the Live Lectures, which are very interactive and almost equivalent to regular classes. BITS WILP is a great platform for people who want to attain higher studies along with work experience. This Programme has proven to be a bridge that draws me closer towards my goal of achieving a Bachelor's degree alongside my work.

Susmita Shingare

Godrej & Boyce Mfg. Co. Ltd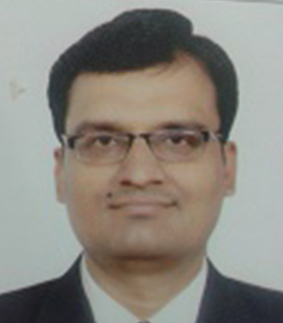 The WILP programme was a unique refreshing learning experience for me. The challenge was learning the concepts of Accounts, especially for me being from a Science background, this was made very easy to understand by learning the basic concepts. I feel that the WILP programme should also contain 7-10 days of on-campus activity which would add value to the programme due to live interaction with faculty members and colleagues.

Rajesh Arora

Indus Ind Bank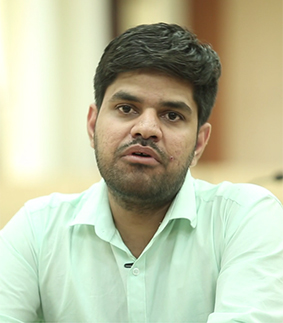 BITS Pilani has a great brand name which is second to none. The course content is exhaustive and I find it relatable to the domain and the application that I am currently working on. I can implement the things I have learnt at my workplace or even explore my entrepreneurial capabilities.

Rahul Sharma

Emerson Automation Solutions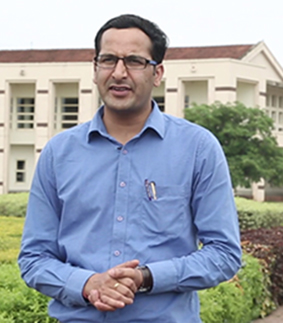 I was searching for a perfect opportunity to learn about the basics of IoT and enhance my skill sets. I learnt about WILP Post Graduate Programme in Internet of Things through a simple google search and decided to take up the course. The BITS brand name was one of the biggest motivators to go ahead with the course. I had a fantastic experience with remote labs, on-line classes and discussion forums. Discussion forums helped me in effectively having my queries answered in a timely manner.

Girish

Ericsson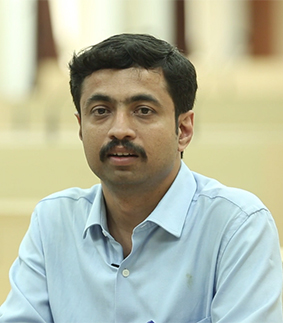 WILP Post Graduate Programme in Internet of Things has brought about an added value to my career. I thoroughly enjoyed doing this course with BITS Pilani. The videos, online classes, and remote labs present an excellent opportunity to learn about IoT. Case studies are illustrative and indeed very helpful. I utilized my weekends and free time to go through the online trainings. The discussion forums were my go-to place to get answers to my queries.

Prasangam

Ericsson