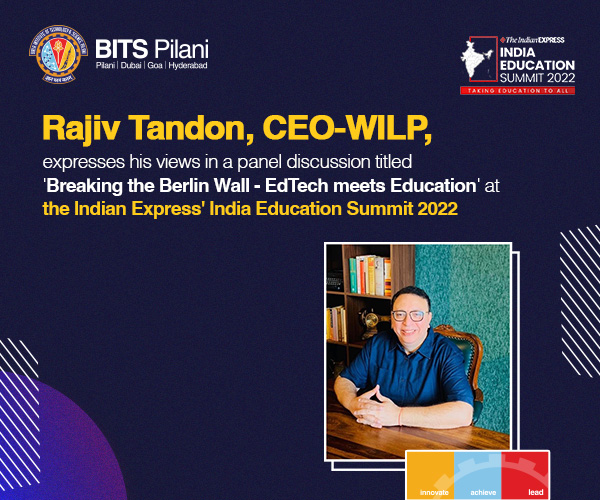 Rajiv Tandon, CEO - WILP, expresses his views in a panel discussion titled 'Breaking the Berlin Wall - EdTech meets Education' at the Indian Express' India Education Summit 2022
I see the EdTech companies are operating in a more partner-like fashion, approaching in a manner which is more like co-creating rather than leaving their product or licensing their software or platform and leaving the educational institutions alone in struggling and figuring out how to do that" – Rajiv Tandon, CEO WILP, at the India Education Summit 2022. Visit the video to know more about his views on how EdTech in India is enabling online education visit.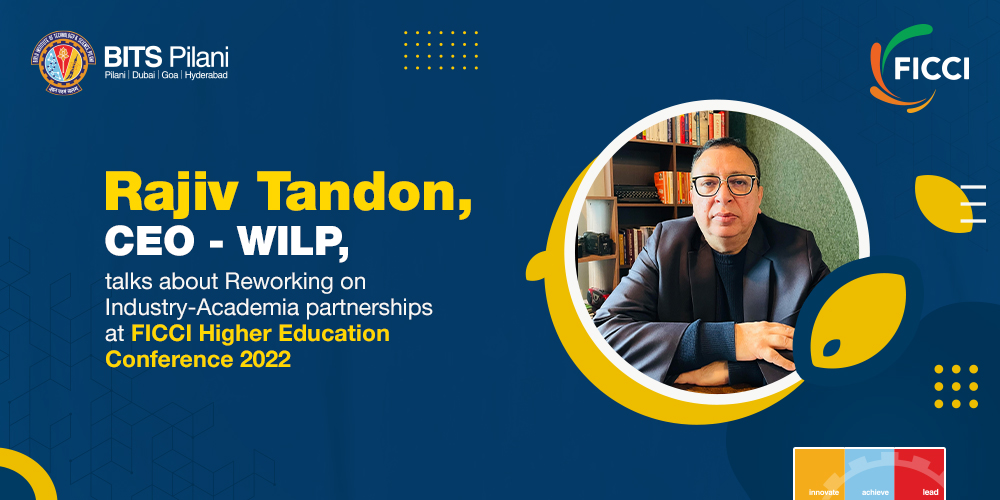 Rajiv Tandon, CEO - WILP, talks about Reworking on Industry-Academia partnerships at FICCI Higher Education Conference 2022

29-03-2022
I don't envy the young anymore keeping in view the Tsunami of Changes they will need to navigate during their work life, an effective industry-academia interface has become extremely critical to help our existing and future workforce survive & thrive.
View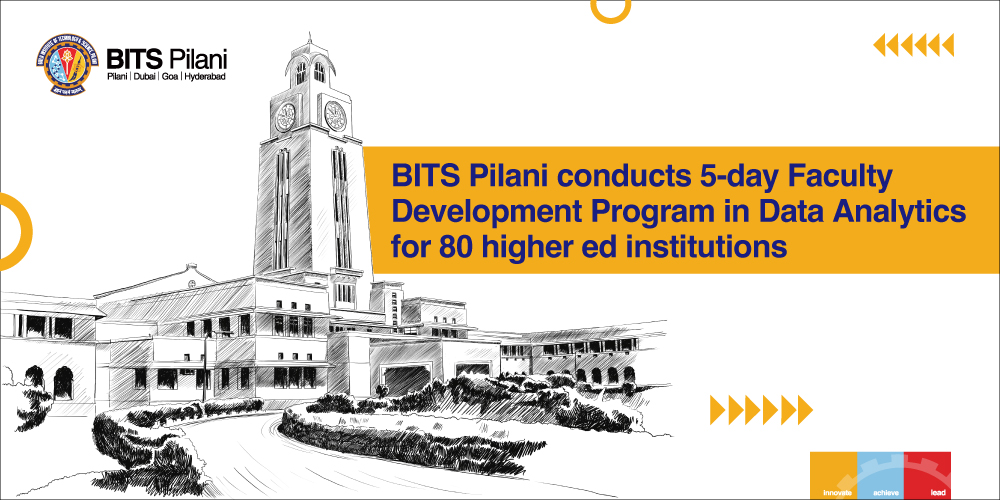 5-day Faculty Development Program in Data Analytics for 80 higher ed institutions

28-12-2021
The five-day Faculty Development Programme upskilled the participants with the nuances of data analytics in Marketing and Retail to enable them to produce industry-ready professionals
View