STUDENT SPEAK WHAT OUR STUDENTS SAY ABOUT OUR PROGRAMMES.
Being a WILP student needs a deep dedication towards meeting the rigorous academic requirements of the programme. Enrolling means studying after work and on weekends. Yet our success rate with respect to programme completion is very high. Because enhancing your qualifications with a degree from one of the country's premier institutions, makes all your hard work worth it. Take a look at what our students have to say about their WILP experiences.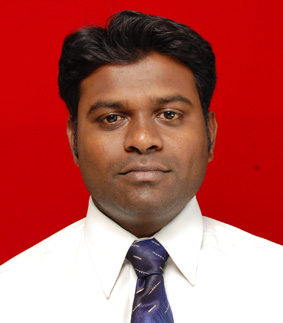 WILP at BITS – Pilani provides a distinctive opportunity for working professionals to upgrade their academic qualifications. The meticulously designed curriculum supports the students to sharpen their skillsets to meet the highly demanding industrial environment. Constant upgrading of technology to communicate with students (like Moodle app, Web-ex live, e-Library etc.) is always on the agenda. The program offers flexible solutions to students who are working professionals, to balance their surging career demands and meeting their academic requirements. The dynamic Lecturers and Professors continuously motivate students to perform to their best. Advance communication of schedules, instructions, etc. through various mediums certainly helps the students plan their activities better. The IT infrastructure is top class. Striving continuous improvement through students feedback sessions is a unique practice, in my opinion. In a nutshell, I would say that WILP courses are conducted in the best professional manner possible.

Am Senthil Kumar

Suzlon Energy Ltd.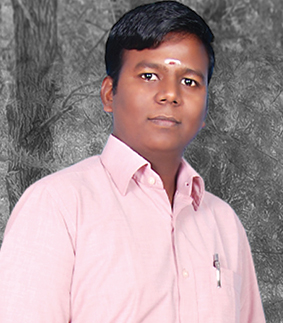 I am grateful for this opportunity to be able to study at BITS. I am really enjoying the programme and have learnt a lot of new things from your course materials. The PPT Course material is simply super! I am a lucky person to study M tech at BITS and that too under legendary professors. The pattern of quiz and examination connects the students and study material throughout the semester. So that there is no disconnect with study materials during exam time. My friend-circle also increased during my time at BITS. I have used my knowledge from the course in my regular work activity and successfully implemented it, and received appreciation from my company's top management. I strongly recommend joining BITS to enhance your knowledge.

Ashok Kumar

Renault Nissan Technology & Bussiness Centre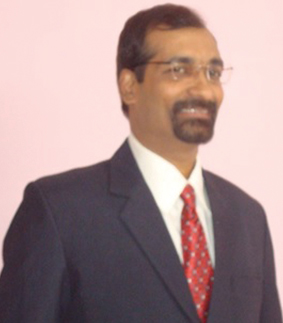 WILP at BITS is a boon for those who dream of completing Master's in the technical field, off-campus! WILP is structured excellently with relevant academic subjects and topics for learning that apply in a professional working environment. It covers almost all the areas, from specialised engineering practices, finance, behavioural sciences, management, economics, to leadership and functional applications, along with online-laboratory workshops and assignments. The e-Learn library in the portal is an added advantage with abundant valuable articles. WILP envisages the development of working professionals in remote places, with ease of approach through e-Learning. The e-learning pedagogy is designed with simplicity to provide higher levels of academics by appropriate use of the latest technology.

All professionals working in various fields, who have an acumen and interest to pursue higher studies can get acquainted with BITS-WILP. One can be rest-assured of the best experience in e-Learning.

Girikumar Desai

Larsen & Toubro Ltd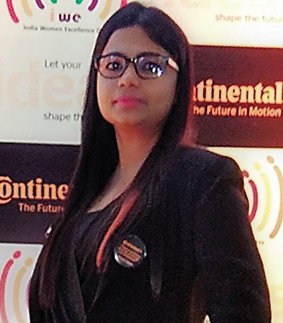 Studying M.Tech Manufacturing Management at Bits Pilani has widened my perspective and has given me an idea of the importance of Manufacturing Management in today's day and age. The faculty and staff are very helpful and are always present to clear our doubts and to lead us in the right path. Having studied here for nearly 1.5 years, my interest in the subject has greatly deepened.

Jyoti Singh

Continental Automotive Brake Systems Ind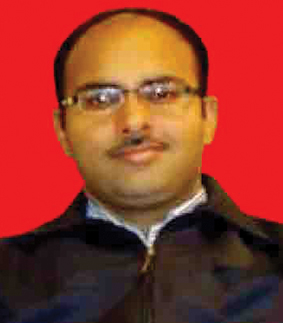 Thank you very much for providing a platform to share the unique course offered by BITS and giving me the opportunity to become a student of M.Tech (Manufacturing Management - 4th Semester). I would like to share the following value addition I received from this Porgramme:

The Courses offered by BITS are very relevant to changing business needs and hence rightly applicable. The Lecture materials are really very well planned and the assignments and exam materials are at par with Global institutions. The flexibility of the Make-up exams really helps working executives during extreme situations and the consistent response from BITS is really helpful.

Rajesh Kumar Dubey

Mahindra & Mahindra Limited